Safe and Secure: Sagold.com
Buy Krugerrands, Gold Coins and Gold Bars. Whether you are thinking about buying Gold as an investment or whether you want to know how to buy Gold Bullion, you have come to the right place.
Categories
Popular Brands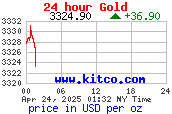 All you need to start investing in Gold
Krugerrands, Gold Coins and Gold Bars for sale
Sagold.com is an online shop that sells Krugerrands, Gold Bars and Gold Coins. You can solve all of your gold investment problems right here with a few simple clicks. Your orders will be processed and delivered safely. If you need any information on Krugerrands or Gold bars, or the current Gold price then browse around our website, it is all here.

Popular Products
Current Top Sellers
1

Krugerrand 1 Oz Bullion

R34,200.00

2

10 gr Gold Bar 24 Carat

R13,000.00

3

Krugerrand 1/2 Oz Bullion

R18,000.00

4

Krugerrand 1/4 Oz Bullion

R9,400.00

5

10 x Krugerrand 1 Oz Bullion

R341,000.00
New Products