Safe and Secure: Sagold.com
Buy Krugerrands, Gold Coins and Gold Bars. Whether you are thinking about buying Gold as an investment or whether you want to know how to buy Gold Bullion, you have come to the right place.
Categories
Shop by Price
Popular Brands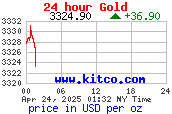 Buy Gold Bars
Gold Bar prices
Bullion Gold bars are 24 carat Gold and are traded the world over. Invest in Bullion today by purchasing a 10 gram or 100 gram Gold bar online.
Why buy Gold Bars?
Easy to store and transport.
24 carat Gold i.e. 999.9 Au.
Globally accepted standard of physical gold.
South African Law regulates quality and packaging.
Pricing can be tracked easily.
Gold Bullion Bar prices are live and include Tax
Current Top Sellers
1

10 gr Gold Bar 24 Carat

R12,500.00

2

100 gr Gold Bar 24 Carat

R122,000.00

3

50 gr Gold Bar 24 Carat

R61,250.00
Popular Products
New Products