Safe and Secure: Sagold.com
Buy Krugerrands, Gold Coins and Gold Bars. Whether you are thinking about buying Gold as an investment or whether you want to know how to buy Gold Bullion, you have come to the right place.
Categories
Popular Brands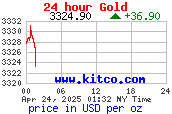 Frequently asked questions
These are the most frequently asked questions that we receive at the Metalnexus:
How do I know that Sagold.com is legitimate? Verify us. It is easy to verify us, as our company, Centaurus, is an authorized dealer for the South African Mint. Feel free to contact the Mint as they will gladly answer your questions.
How secure is my information? Extremely secure. Our website's servers are located in the USA, and not locally. The highest levels of protection are in place to secure and protect all information. (SSL encryption up to 256 bit) Staff are hand-picked by the owner.
How do I know the Gold is real? Test it. We guarantee authenticity on all products. If you collect, feel free to ask for the Fisch Test.
How do I order? Sagold.com functions like any other online shop. Simply select the product that you would like to purchase, enter the quantity required, and press the 'Add to Cart' button. The system will then guide you through the rest of the process.
How do I pay? We only accept bank transfers as payment. (EFTs) Once you have completed the ordering process you will automatically receive an email with our banking details. Please note that you do not pay via our website.
Are the prices listed accurate or just an indication? They are 100% accurate. Prices are kept up to date 24 hours a day and 365 days a year. The price that you see is the price that you pay. (Excluding courier fees if applicable.)
When must I pay? Within 1 working day after ordering. After that we reserve the right to cancel the order, or adjust it for the latest pricing.
Will the price change after I have placed my order? No. The price is locked in once the order has been placed. The price will only change if we do not receive payment within one working day and the price has increased.
How do I receive my order? You can collect from one of our offices, or we can ship your order via UPS couriers. We also have Safekeeping facilities available. These options will be available during the ordering process. Click here for a list of our collection points. Save by selecting products with Free Shipping.
When will I receive my order? Every product has an 'availability' section which is a general indication of when the order will ship or be ready for collection. This period may differ and can be influenced by factors such as public holidays, industrial action and extreme demand.
Do you export Gold? No. We only distribute within the territory of South Africa.
Is there VAT on Krugerrands? Yes, but it is 0% as the Krugerrand is Legal Tender under South African law.
What does 'Awaiting Fulfillment' mean? This indicates that we have received your funds (funds have cleared our bank account) and we now need to complete the order from our side.