Safe and Secure: Sagold.com
Buy Krugerrands, Gold Coins and Gold Bars. Whether you are thinking about buying Gold as an investment or whether you want to know how to buy Gold Bullion, you have come to the right place.
Categories
New Products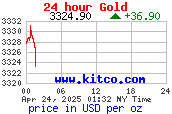 Krugerrand 1/2 Oz Bullion
Krugerrand 1/2 Oz Bullion
Availability:
2 - 5 working days after payment clearance.
Shipping:
Calculated at checkout
Sorry but this item is currently unavailable.
Please check back at a later stage.
---
---
Product Description
Fractional Krugerrands were introduced in order to make Gold Bullion more affordable. Smaller sizes are also ideal for converting into cash flow if needed. Energize your staff by offering a Half Ounce Krugerrand as an incentive.
Purity: 22 carat Gold (Au 916.67 Cu 83.33)
Weight: 16.965 gram (contains 1/2 Ounce of Gold)
Diameter: 27.00 mm
Tax: 0%
Packaging: None
Certificate of Authenticity: None
Dates may vary on Krugerrands from 1980 - 2020.
Disclaimer: Images are for display purposes. All products include Certificates of Authenticity even if not displayed, unless stated otherwise. Certificate and set numbers may vary. All prices are for one unit, even if multiple products are displayed in an image. All proof coins are encapsulated, even if shown otherwise. All coins and sets are official South African Mint and/or Rand Refinery products with original packaging and certificates. Bullion Krugerrands do not have certificates.
Find Similar Products by Category
---
Product Reviews
EXCELLENT SERVICE

Posted by MIKE R on 11th Aug 2017

AS A NEW COMER TO BUYING GOLD/SILVER...ROXANNE WAS ACCOMMODATING,VERY HELPFUL AND MADE THE PROCESS SO EASY RIGHT DOWN TO THE COLLECTION (MONICA).ALL STAFF I HAVE HAD THE PLEASURE OF DEALING WITH ARE FRIENDLY AND EXTREMELY KNOWLEDGEABLE.
I DID NOT GET THIS WHEN PURCHASING FROM A MINT.
TRULY AWESOME SERVICE..AND THE PRODUCT WAS PERFECT...THANK YOU AND KEEP UP THE GOOD WORK...

SERVICE LEVEL

Posted by Mohamed on 30th Jan 2017

EXCELLENT SERVICE

IT WOULD BE GOOD IF THE COIN CAN BE PLACED IN A NICE BOX
IT WOULD GIVE YOU GRAND EXPOSURE WITH A SMART BOX WITH YOUR NAME ON IT

Prompt Service

Posted by Bruce Gibbings on 8th Dec 2015

I ordered last year in May and had my coin in free storage with SA Gold for a year and a half. When I asked for my coin to be delivered I had a reply within a few hours asking for my physical address and it was shipped promptly.
Very happy with the service.
---
Customers Who Viewed This Product Also Viewed